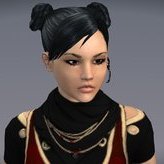 After Engine Upgrade [POLL]
APB's future (Poll)

190 members have voted
1. What are you looking forward to in APB's future? (After the Engine Upgrade)

Better servers

Less client FPS lag

Less cheaters

Weapon balance

Matchmaking balance

Game map/terrain balance

Bugfixes

New maps

New content: Cars, weapons, contacts, mods...
---
---
Recently Browsing

0 members

No registered users viewing this page.