The Traders Corporation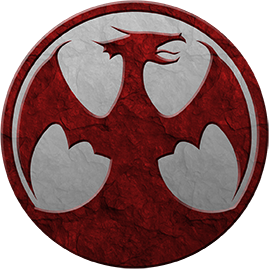 The Traders Corporation is a fairly new clan, no more then two weeks old, we have a total of 55 members of which 20-30 are active daily.
My personal Goal are only PVE related, and by proxy that will also be implemented into the clan focus, but for those wishing to Pursue PVP you're more then welcome to.
The Traders Corporation [TC] is not tied down to any one faction, You're more then welcome to join any of the following factions:
- CHOTA
- Vista
- Enforcer
- Tech
- Traveller
No Lightbearer's.
A few things i'd like to add as well is that, myself and the 3 CL'S / ACL'S are doing is grinding to level 55 over the next two weeks, as we don't have the time to do say, 8-12 hours a day, we managed to arrange a time to come on, working best for all our time zones.
I accept anyone into the clan, even if you're a new or old player, i accept any nationality on the condition you speak / understand / type english on a understandable level.
I want more members from the United Kingdom just so i can have more people on at the same time as me.
Here are just some requirements i'd prefer you have to join us.
Age requirement: 15+
Timezone:
Recruiting: Always, need crafters, Scavengers, recruitment officers.
In game contacts: Crimson Crafter - Natalia Crimson - Thegreyowl - Deadly Wesson - Ragathor
Teamspeak: 5.39.102.46:31788
Additional information: All i ask from all members is to show respect to other members and everyone else in the game.
The main ingame contact is Crimson Crafter.
Thank you all for taking the time to read my post and don't hesitate about giving me a PM on
Edited by Crimson Crafter, 15 June 2015 - 01:21 AM.