Welcome to the Oversight community, where we try to ignore the parts of APB than can cause rage (we make an oversight, in other words.) in order to create the best possible experience for everyone.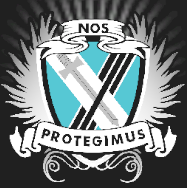 We always recruit on a constant basis, and every new applicant is subjected to a one-week probation in order to verify on completely subjective and arbitrary criterias that they fit into the clan.
To learn more about us, you can visit our website: oversight.clanwebsite.com
Or like us on facebook: https://www.facebook.com/apboversight/
Even if you have no intention of joining, just come by to leave a few comments in our public relations area
You can also join our teamspeak server: oversight.ts3.rip
We are currently based on Citadel, and we plan on conquering the PS4/ XBONE universes soon!
Edited by Thehidden-Tember, 06 June 2016 - 01:14 AM.