Hello people,
Figured I'd remake this with some updated stuff since I opened this up originally 2 years ago and my art has improved a bit. I'm currently job hunting and need some money for bills obviously. I'm currently doing portrait/waist-up character commissions. Simple stuff.
No limited slots of anything cause I don't have a huge following and I don't expect a ton of commissions anyways.
You can either PM me here or hit me up through other sites linked below. Email is also an option toastedcommissions@gmail.com
You can also find other examples of my work through Twitter and DeviantART.
Twitter: https://twitter.com/LobsterToaster
DeviantART: http://lobstertoaster.deviantart.com/
Steam: http://steamcommunit...LobsterToaster/
\/\/ Pricing and a couple of examples below \/\/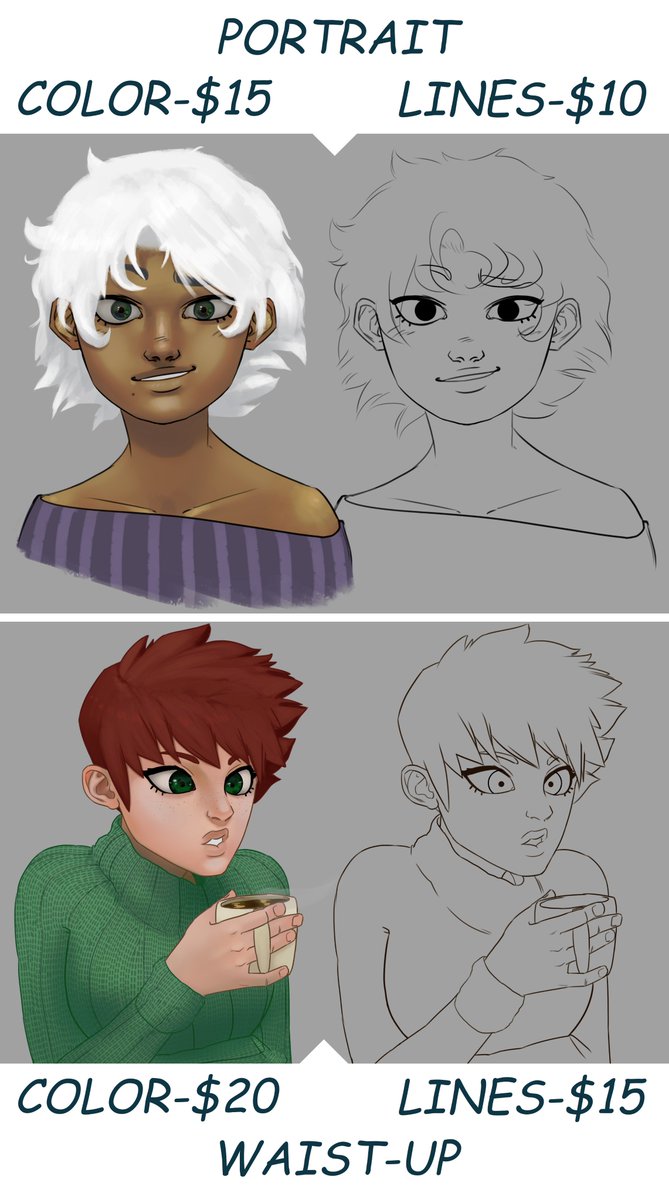 Edited by SuperToaster, 25 October 2016 - 01:06 PM.