This is my first attempt at a UI skin for Fallen Earth, made because I felt that there were no other skins that were in this style.
Obviously the theme is not really in the style of the Fallen Earth game, however it provides a more sleek style for those who like it.
Pic: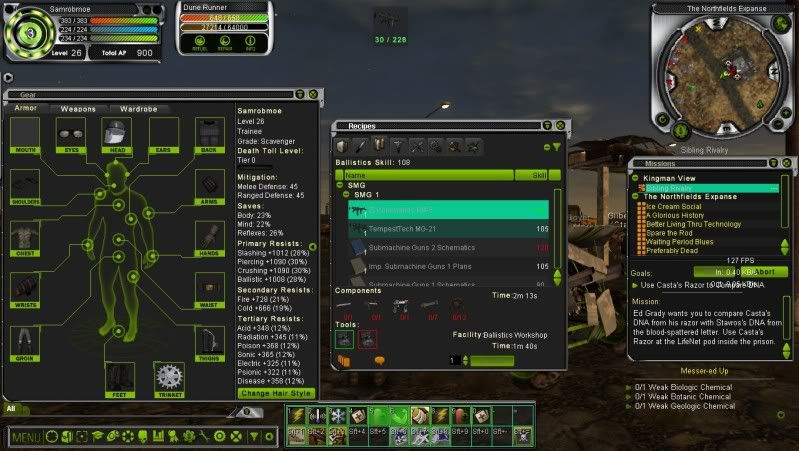 Here is the file: Samrobmoe Metal Skin (Press the download button on the top right of the page)

The skin appears as "Samrobmoe" in the skin select drop down box.

Hope everyone likes it!

Thanks for looking.
Edited by Sammy Bob, 13 September 2012 - 05:42 AM.