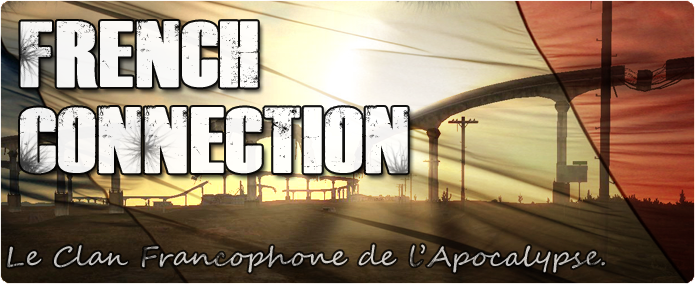 French Connection is a new clan formed with the old A-Team members and new french players. We wanted to have a significant clan name to bring more french speaker players.
We worked hard to become a competitive clan, and provided an ultimate solution to all french.

WE ARE NOW TRAVELERS Clan!
French Connection goals:

* Become an active and powerful PvP actor in Fallen Earth
* Evolved in Fallen Earth High End
* Organized Events for French Community and Server
* Advice and guidance new french player
* Regroup maximum french player

To work best with the french community, The French Connection offers:

* a website: http://french-connec....verygames.net/
* a forum: http://frenchconnection.forumactif.fr/
* a TEAMSPEAK 3 server


Interested to join ?
/send Wariwulf, Kishoot, Lalypad, Playgirl, Marias Nits, Djeylane
Long life to French Conncection.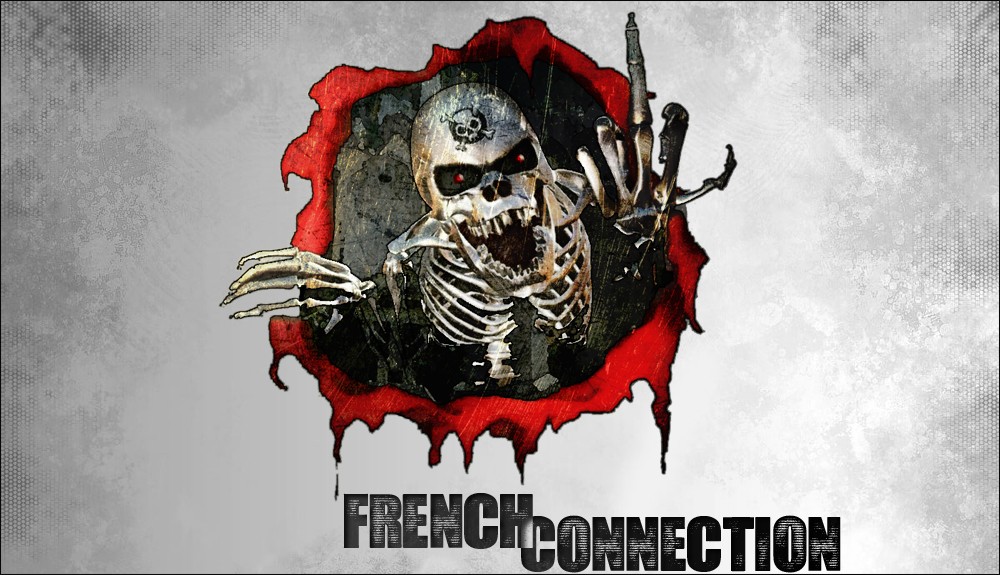 Version Française

French Connection est un nouveau clan formé à partir d'ancien A-Team et de nouveau joueur français. Nous voulons avoir un nom bien signicatif afin d'attirer un maximum de joueur parlant français.
Nous allons travailler dur afin de devenir un clan compétitif et apporter une option ultime à tout futur joueur français.

NOUS SOMMES MAINTENANT TRAVELERS!
Les buts de la French Connection:

* Devenir un acteur actif et puissant du PvP de Fallen Earth
* Evoluez dans le PVE Haut Level
* Organiser des events pour la communauté francophone et le serveur
* Accueillir et guider tous les nouveaux francophone
* Regroupez un maximum de joueur francophone

Pour travailler au mieux avec la communauté, nous mettons à disposition:

* Un Site web: http://french-connection.verygames.net/
* Un forum: http://frenchconnection.forumactif.fr/
* Un Serveur TEAMSPEAK 3

Interessé pour nous rejoindre ?
/send Wariwulf, Kishoot, Lalypad, Playgirl, Increvable, Djeylane
Longue vie à la French Connection.
Edited by Wariwulf, 20 May 2013 - 03:29 PM.