¡Actualización de la comunidad numero cuatro!

Yep, that right there? That's Spanish. Thank you compulsory high school language classes!

So, Taikodom: Living Universe. The team surmounted a problem hitherto regarded as insurmountable. What happens when an unstoppable force hits an immovable object? Progress, that's what! This problem (surmounted as it now is) was the final speed bump on the highway to Betasville, so pack your things because we'll all be residents soon! Make sure to take your shoes off before you go inside. I know, most people don't really do that in the West, but I mean come on...it's kind of gross not to. Think about where you walk. Think about it.

This being the case, I wanted to lay down some plans for y'all. Be forewarned these plans don't yet include the date, but we're so close now that if Beta were a delicious batch of freshly-baked chocolate chip cookies you'd already be pouring yourself a glass of milk and making up excuses why you should eat five of them instead of going to the gym. Anyway, Closed Beta. It will start by the team selecting the initial round of participants from the massive list of registrations. If you're an active member of the community (twitter, Facebook, or here on the forums) chances are better that you'll receive an invite earlier. The invite codes will start going out around two weeks before Closed Beta is scheduled to begin. If everything goes according to plan* we'll slowly expand phase 1 with further rounds of invites, until (a)we believe that everything's ok or (b)we break everything. If everything does go OK we may move right into Open Beta, but more than likely we'll expand to a Phase 2 of Closed Beta, which will be elaborated on later.

SPECIAL POINTS: Remember that this is a Closed Beta test. Because this is Closed Beta, there are some things you should expect if chosen to be a tester (emphasis on the "tester" part). Connections might suck. Performance might suck. Compatibility might suck. Testing things generally means stuff sucks. The servers might also not be up all the time. We will of course go out of our way to inform all of our fine upstanding testers, who we appreciate very much for taking time out of their lives to help us make sure Taikodom: Living Universe is the best game it can be when it launches, when the servers are expected to be up, and for how long, but as a service I'm obligated to point out that it won't yet be ready to be labeled a 24/7 enterprise.

Finally, closed beta characters will be wiped. Tell your friends; tell your enemies; tell your friends' friends and your enemies friends (but not your enemies' enemies, because talking to yourself is one of the first signs of madness). They may be wiped multiple times. I, for instance, have had my character wiped on our internal build tons of times. But you know what? It makes you stronger, and more efficient at progressing your character! When the game launches you'll be ahead of the curve because you've done it so many times already!

I hear you clamoring for images. CLAMOR NO MORE!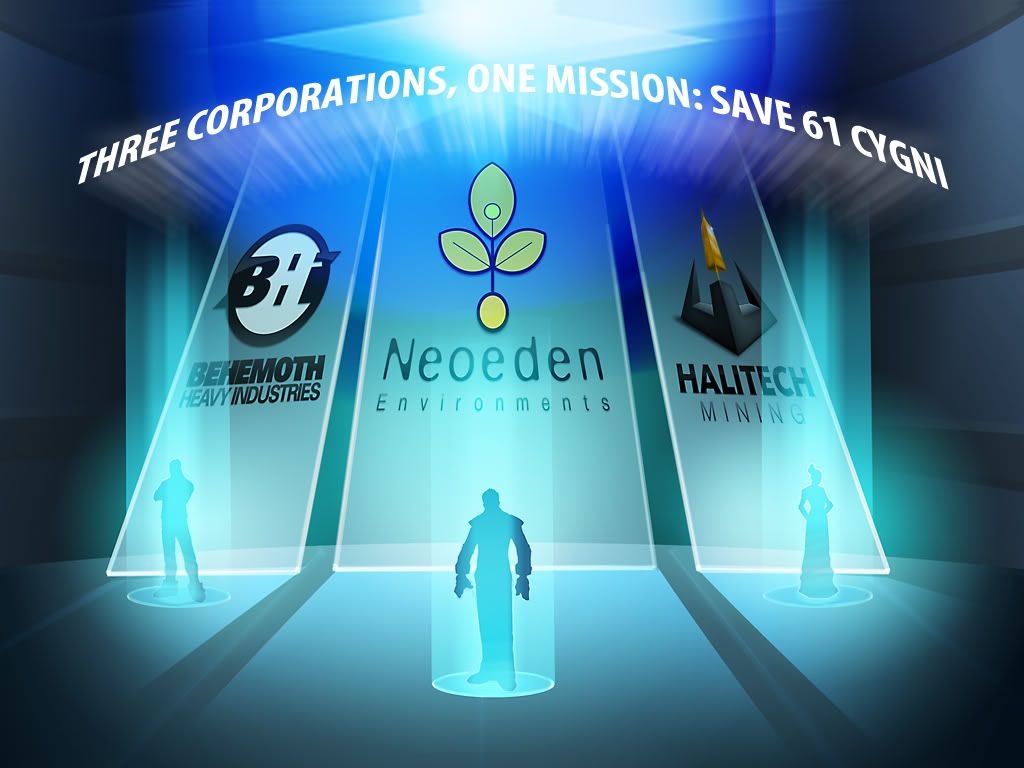 - Linus
PS - Don't forget to leave your comments in
this
thread.
*The last recorded instance of anything going according to plan was in Denmark in 1641, so don't hold your breath