Hey SmilingDemons stoped recruiting for now this Topic is closed
If you wanna join
SmilingDemons
write a e-mail to
SmilingDemonsAPB@gmail.com
or write a
INGAME
mail to
Dianji
or one of our Officer's like:
StackTerrorist0
,
Zobla
,
Zupa
,
Speedball
or
Rati0
!
In this mail you have to tell something about you like the points below!
We will reply to your request after 3 days. If you dont get a Mail back after 3 days we declined your request.
The other way for joining is just leave a message here on this Topic!
After one of us Invited you to the Clan there is one last step.
The leader or an officer gonna check your skills in some missions and fightclub!
when you past this check you will get your Clan stuff
(ClanOutfit, Clan-Theme, Symbols, Cars etc.)

Requitements:
--
be a active player
--
be 16 +
--
use TS3!
--
be Mature!
--
speak english!
--
Character Rank of at least 150 or a high rank main character!
--
Character threat of gold
(Silvers get kicked after 3 days!)
--
have at least 8000 + Kills!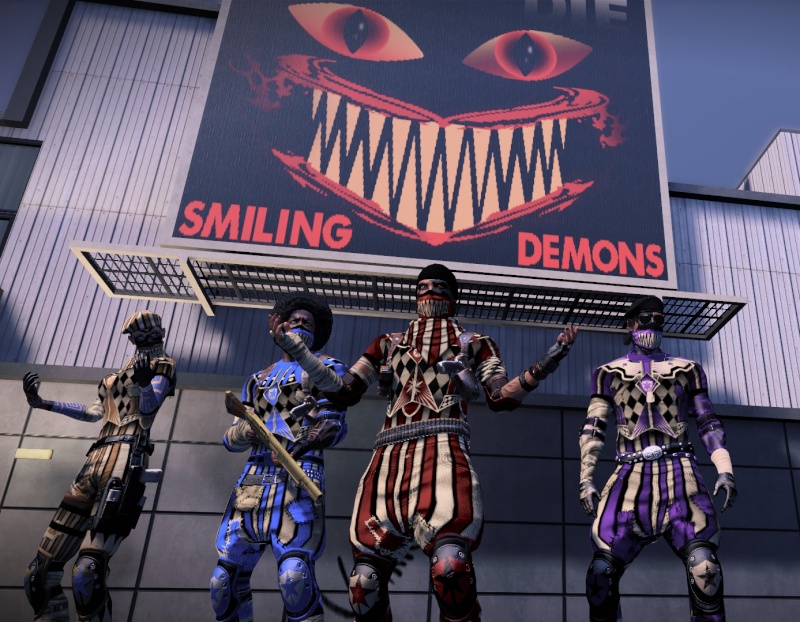 greetings!
Dianji
Edited by Dianji, 15 October 2013 - 09:41 AM.